Microsoft has recently launched an all-out advertising assault against Google.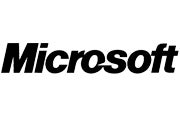 Microsoft has recently launched an all-out
advertising assault
against Google, attacking everything from the company's
privacy policies
to what Microsoft considers the
inadequacy of Google Apps
. Meanwhile, it's been mum about Apple, and some unconfirmed rumors say it might even be
developing an Office app for the iPad
. Here are three reasons Microsoft fears Google more than it does Apple.
The fight for the enterprise
The fight for Office suites
Office represents another cash cow for Microsoft (it's part of the Business Division), in the enterprise as well as for consumers. And Google Docs directly targets Office, both as a free consumer service as well as part of Google Apps.
If Office loses ground to Google Docs, not only will it be hurt with consumers, but if it becomes more widely accepted, enterprises may consider it, and ultimately use Google Apps as well.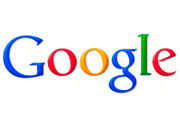 The fight for search
To try and scare people away from
Google search
, Microsoft has targeted Google on privacy issues,
via advertising campaign
s
as well as blogs and charges to the press
. When the Wall Street Journal charged Google with avoiding privacy protections in Apple's Safari browser, Ryan Gavin, Microsoft's head of marketing for Internet Explorer charged, "This type of tracking by Google is not new. The novelty here is that Google apparently circumvented the privacy protections built into Apple's Safari browser in a deliberate, and ultimately, successful fashion."
Clearly, criticizing Google on privacy is one of primary ways Microsoft hopes to gain market share.
via[PC WORLD]